1579. These are probably woodturner's tools for cutting tenons, they were found with a number of other turning tools.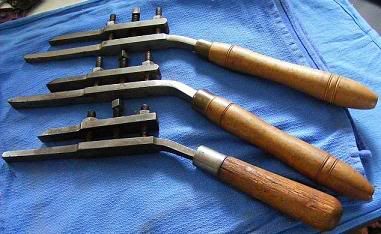 Larger image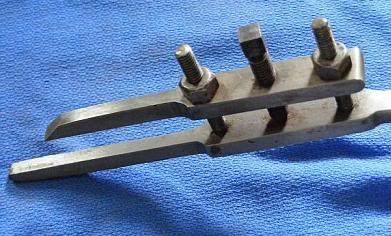 1580. A flooring saw, the curve in the blade allows it to cut into the floor without drilling a hole first.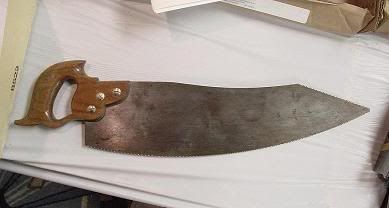 Larger image
1581. This is possibly a
dauber
for applying ink to a printing press: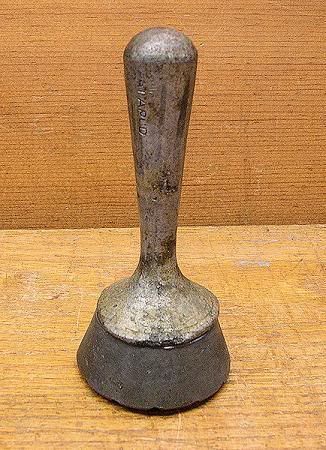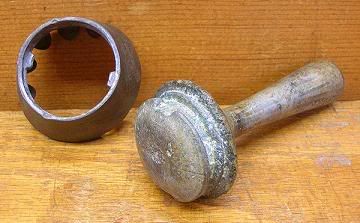 1582. A spoke dog, used to pull a spoke into position when making wheels: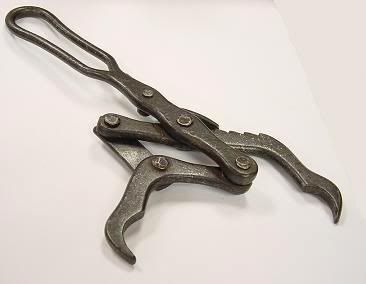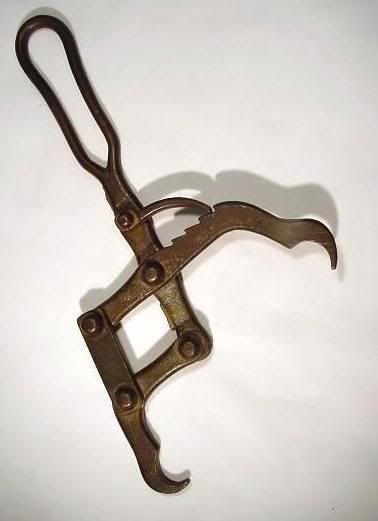 1583. Not sure about this tool, it appears to be for clamping a rope or maybe for holding a small wood workpiece, no luck yet identifying its exact purpose.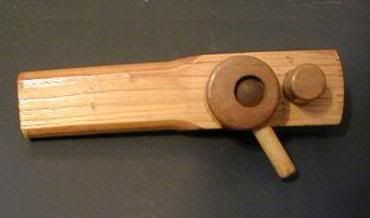 1584. A corn sheller, used to remove the kernels from the cob, patent number
605,934
: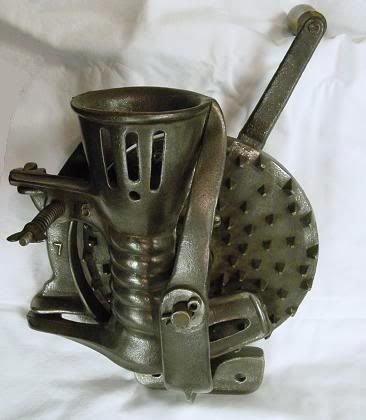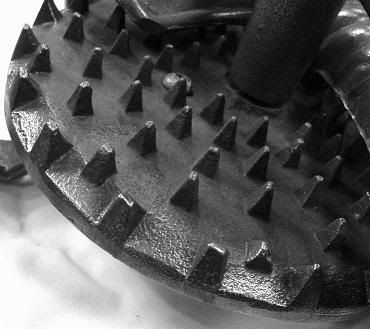 To submit photos, send them to the address in my
profile
.
Last week's set is seen below,
click here
to view the entire post.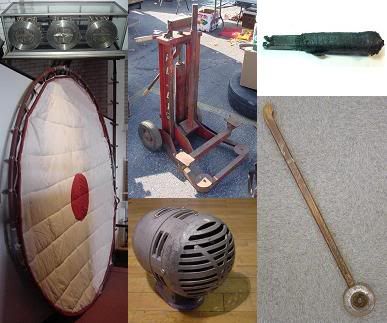 More discussion and comments on these photos can be found at the newsgroup
rec.puzzles
.
Glenwood Gardens Park